Imago Systems. Businesslike IT.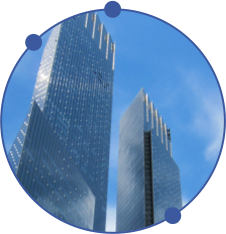 Oracle E-Business Suite
We specialize in advanced technical support of Oracle E-Business Suite implementations. This is a complete IT solution with a wide range of applications, primarily in international corporations with complex organizational structure. We help to get the maximum performance and high efficiency of the system, as well as reduce the potential risks associated with the implementation. As a consequence, the system becomes perfectly tailored to the specific requirements of the project.
If you need a consultation on Oracle EBS, please contact us. We have experience in implementations carried out for market leaders in various industries. We will be pleased to answer your questions.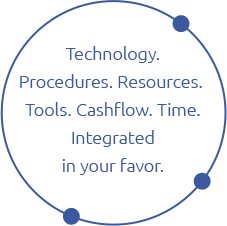 TeleCentrum CRM
TeleCentrum is an original CRM solution which helps to manage the company activities in the areas of ​​administration, marketing and customer relations. Our system not only allows to reduce time spent on administrative matters but also helps to establish and grow business relations, and improve customer service. It provides access to information important for making key decisions, design and implementation of clearly defined marketing activities.
If you are looking for a cost-effective, functional, flexible, and above all oriented towards revenue and profit increase CRM solution, we recommend TeleCentrum CRM.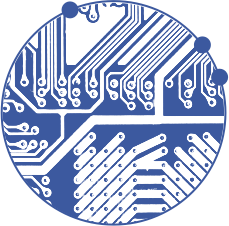 Solutions to support business growth
The offer of solutions in the field of modern technologies is wide. The Internet provides great opportunities but does not give a ready-made recipe for business. The key issue is to choose tailored and effective tools. If you plan to give or facilitate your customers access to goods and services on offer, to lower costs of running your business or facilitate the flow of documents, please contact us.
From numerous proposals you always select the one which will be the best in every way. If one does not exist, create it! Help in choosing the optimal configuration and B2B technology is one of our specialties . Technology Procedures. Tool. Resources. Time. Cashflow. Integrated in your favor.
Imago 3D. The combination of knowledge and imagination.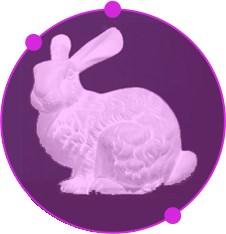 3D modeling
3D models can be applied in architecture, interior designing, manufacture prototyping and also in medicine, entertainment, marketing, geodesy and education. It's already a standard in the development activity, and with product presentations 3D models successfully replace photographs. They can be easily edited and present the product in any sense; they also allow to visualize alternative variants of the product or quickly replace obsolete elements.
What is important is the quality of implementation. Which includes not only precision and esthetics, but also the quality of cooperation with the contractor, determined by imagination openness and understanding of the point. We invite you to take an interest in it and yet convinced yourself.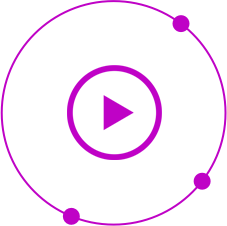 Computer animations
Coming out of the three dimensions, we ahead and enter the fourth dimension which is time. In this way, we find ourselves in the realm of objects moved by the power of imagination and the available technological possibilities. We offer both openness to cooperation, competence and experience of the team, and the hardware and software able to get in the dynamic movement even the most fantastic visions.
We invite you to cooperation. We can offer executive services, implementing your ideas and scenarios in a reliable way, or offer even more - creative solutions in response to your specific needs.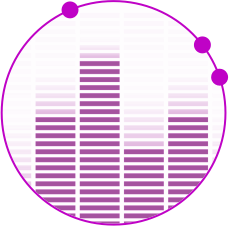 Data visualization
Data visualization helps quickly understand the essence of the problem, interdependencies and data structures, and thus - in an accurate conclusion drawing and making decisions. It also allows you to present pure financial, spatial or geographic information in an attractive way for the recipient, in the form of charts, infographics and dynamic models. This is a method for economical, evocative, attractive presentation and the best way to clearly show and quickly assimilate complex of information.
If your product is complex complicated or information that you want to present requires extensive explanations, we look at it from another point of view - simple and spectacular eye-catching data visualization.
Imago GIS. Space of precision.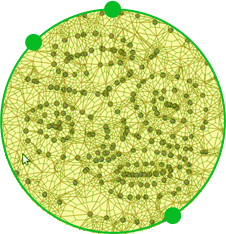 3D scanning
3D Scanning allows remote measurement of points in space and transformation the scanned data to digital image. With this technology we make varied inventories such as architectural-constructing, archeological, conservatory, industrial, and engineering; we make precise mining, geodetic and cartographic measurements, monitoring of displacements and deformations, and other geoinformatic tasks. The data obtained in this way is extremely accurate and detailed, which allows proper data processing.
The time to obtain accurate spatial data with the use of 3D scanning method is extremely short in comparison with other methods, and all the work we are able to do ourselves. Apart from the necessary competencies, we pay a significant attention to the responsibility for delegated tasks.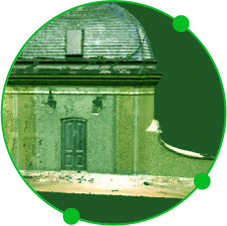 Close range digital photogrammetry
Precise measurements and accurate digital reconstruction of spatial objects from photographs are used in geodesy, cartography, architecture, archeology, meteorology and forestry. We take pictures, which are the basis for restoration of shapes, sizes, colors and the relative position of objects on the ground. For photogrammetric photos we use cameras equipped with special lenses free of aberration. Thanks to this equpiment we obtain extremely precise results.
We offer services in the field of photogrammetry and spatial plane, both ground and aerial survey. These methods facilitate the implementation of research, commercial or reconstruction projects, where a short realization time and exceptional accuracy are of great importance.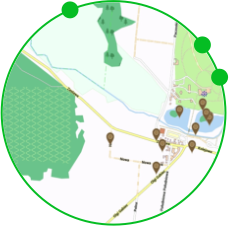 Mobile systems
Geo information data is also used in mobile systems, for example for cell phone location. Potentiality of getting that kind of data opens up a range of possibilities in application development to serve individual usable, informatianoal or entertaining purposes. Tourist guide, nearby objects locators, mobile maps… we can just imagine the countless range of applications, which serve our comfort, safety, knowledge, time saving or funds saving.
The combination of expirence in developing mobile systems and knowledge of geoinformatics let us offer unique solutions.
If you are looking for concepts or a contractor, you are welcome to cooperate.